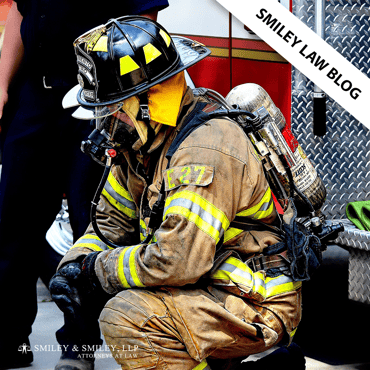 You could be forgiven for thinking that firefighter accidents are just another day in the office or a hazard that comes with a firefighter's job description. The truth of the matter is that this should not be the case for the people who risk their lives to put out fires for us. In a local news report by abc7ny, seven firefighters sustained fire burns as they were putting out a fire that was tearing through a home on Staten Island
I Have Sustained Serious Injuries in The Line of Duty What Next?
Now that the accident is water under the bridge, the medical documents you get from your hospital are your first block of evidence needed in building your case. Regardless of who is at fault, you need an experienced attorney's services to kickstart your compensation process. Now, it should be easy to file for compensation.
Your Legal Rights If You Are Injured in The Line of Duty
You Have a Right to Ensure Your CD-72 Is Filled Out Properly and Accurately.
The CD-72 is the account of how the accident occurred, the circumstances of any form of negligence leading to your injury, and it can make or break your case. Having everything that contributed to your accident well taken into account alongside accident witness names is a good place to start.
You Have a Right to Sue Anyone That Failed to Act According to The Book, Leading to Your Injury.
Under the General Municipal Law § 205-A, you are at liberty to file your case against anyone culpable either directly or indirectly of violating any local, state, or federal law, causing you to sustain injuries while in the line of duty.
You Have a Right to Sue Any Party Whose Negligence Led to Your Injury.
Under the provisions of the General Obligations Law § 11-106, you reserve the right to file proceedings against any party whose negligence resulted in your injury without showing that the defendant contravened any local, state, or federal law.
NYC Professional Attorneys for Your firefighter injury Compensation
Understanding the intricacies of firefighting injury law could be quite complex. That is why you need an attorney's services with a record of success in winning firefighter injury compensation. At Smiley & Smiley LLP Attorneys at Law, we believe that it takes a support system to do so, and that is why we are here for you. We are a team of attorneys you can trust to recover compensation for you or your family in case you fall victim to firefighter injury.

Are you looking for an attorney to help you fight for your injury compensation? Contact us today to learn how our professional team can help you win your case.