New York Personal Trainer Negligence Attorney
Serious injuries at a gym or anywhere else when working out with a personal trainer are cause for real consideration of your legal options. What did the trainer do to prevent your injuries? Were you warned of the risks? Do you know the personal trainer's professional qualifications, certifications or the fitness center's hiring policies?
Through involvement in personal trainer negligence cases and research in this relatively new legal area, our partner attorney Andrew J. Smiley has gained a level of knowledge enabling him to offer legal education on the subject. We encourage you to contact us about a gym injury that may have been caused by negligence anywhere in the five boroughs or surrounding counties.
Are Personal Trainers Required To Meet A Reasonable Standard Of Care?
Our firm has handled personal trainer negligence claims after people were hurt doing the wrong exercises, being pushed beyond their capacity or without guidance based on a sound health assessment. We are prepared to hold gyms and personal trainers accountable for:
Negligent hiring, training and supervision practices on the part of the gym.
Actions by unqualified or under-qualified personal trainers — such as failing to take a medical history or develop an essential training program design.
Failures in spotting or other direct negligence enabling a serious orthopedic injury or other severe consequences.
If you're injured while working out, can you sue your personal trainer?
WATCH THE VIDEO BELOW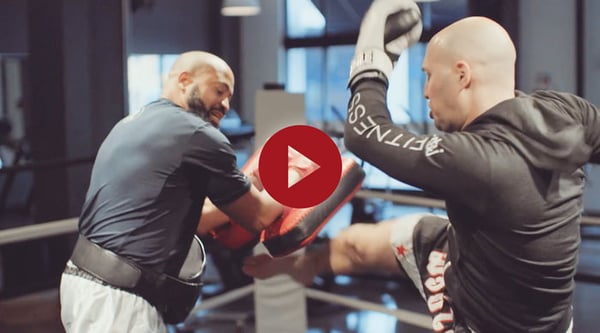 Does signing a gym waiver prevent you from suing in the event of an injury?
WATCH THE VIDEO BELOW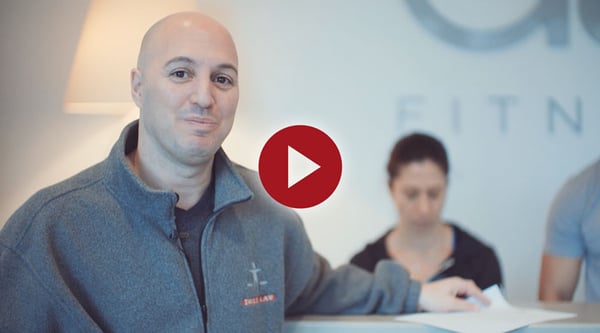 How Can We Help You?
Our New York personal trainer negligence lawyers believe in the importance of exposing dangers when dealing with gym contracts and training centers. We have the knowledge to determine if you were exposed to serious injury by an individual without professional certification, a fitness company focused on profits over safety or both.
We are prepared to evaluate home training and hotel cases as well as gym injuries. Simply stated, if you were injured during a training session and your personal trainer was negligent, you may have a viable claim for damages. In serious injury cases, this may include recovery of damages for lost consortium with a loved one as well as medical expenses, lost wages and other costs.
Personal Trainer Negligence Settlements
$700,000 for 35 year-old who sustained a fractured spine while exercising under the guidance of a personal trainer. We argued that the trainer was negligent in failing to design a proper training program and in failing to properly spot his client.
$300,000 settlement on behalf of a bartender who suffered injuries when a personal trainer at her Brooklyn gym failed to assist or spot her during an exercise she had never performed before. Her injuries required reductions, hardware in her wrists and she missed approximately 4 months of work.
$135,000 for a fashion sales associate who sustained a complete tear of her anterior cruciate ligament ("ACL") as a result of he personal trainer's negligence in loading too much weight onto a leg press. We proved that the trainer failed to design an appropriate training program and pushed the client beyond her physical capabilities.
$112,500 for a Wall Street trader who sustained a tear of his pectoral muscle as a result of his personal trainer's negligence in failing to design a proper training program and in failing to properly spot the bench press exercise that caused the injury.
Contact Smiley & Smiley, LLP
You can turn to us at Smiley & Smiley, LLP, anytime for a free initial consultation on your potential trainer negligence or other personal injury case. We have Spanish and Haitian Creole speakers on our staff. Call 212-986-2022 or 866-SMILEYLAW.