The Overall Situation
Many essential businesses such as grocery stores, hospitals, post offices, etc. are remaining open during the COVID-19 pandemic. They need their employees to perform essential duties to serve New York residents. There are one million New York workers risking their lives every day to help keep the city running. If you're one of these workers, you need to know your rights during this turbulent time. What are those rights? Let's examine them closely.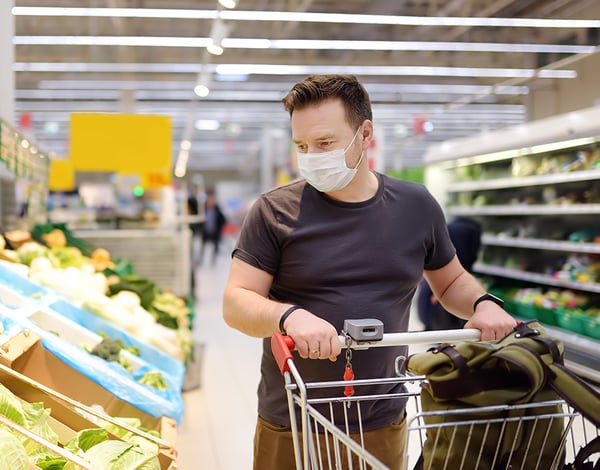 Employers must implement CDC Safety Guidelines
The CDC recently issued a guidance for employers to follow safety precautions for critical infrastructure workers exposed to coronavirus. Every employer must implement these following recommendations:
-Employers must measure every employee's temperature and assess symptoms before entering the facility.
-Supply all employees with a face mask and gloves or approve employees' supplied face coverings in case of shortages.
-Practice social distancing as work duties permit.
-Disinfect and clean all commonly touched workspaces.
It also mentions that employees who become sick must be sent home immediately. If your employer is not doing this, you can file a coronavirus-related complaint with the state Labor Department.
Special accommodations for High-Risk Employees
If you have a pre-existing medical condition or fit into any other high-risk category, you may be eligible for special accommodations. These could include working from home or adjusting your hours to ensure your safety. According to the City Commission on Human Rights, if you have any underlying health conditions or you are pregnant, your employer should make these accommodations for you. It should be fairly easy to make these kinds of arrangements with your employer. But if not, you can always file a complaint about workplace discrimination against your employer with the city. You could also try reporting your employer to the state Department of Labor.
Other rights you have as an Employee
Governor Andrew M. Cuomo announced a three-way agreement with the Legislature on a paid sick leave bill last month. This program bill guarantees job protection and pay for essential workers impacted by COVID-19. You are legally protected against discrimination or retaliation by your employer for using sick leave. Some other reasons you can file a COVID-19-related complaint include:
-You don't perform essential enough duties at your job.
-Employer fails to pay you wages you are rightfully owed.
-Employer has threatened or fired you for COVID-19 reasons.
-You know about a non-essential business that is still open.
These are some of the rights you are entitled to as an employee working in an essential business during the COVID-19 pandemic. If you feel these rights have been violated, contact us at Smiley & Smiley LLP Attorneys at Law today.