More than any other city in the U.S., New York is a place where people walk to get around. The sheer number of pedestrians, combined with the large number of motor vehicles and cyclists almost everywhere you turn makes the risk of accidents especially high.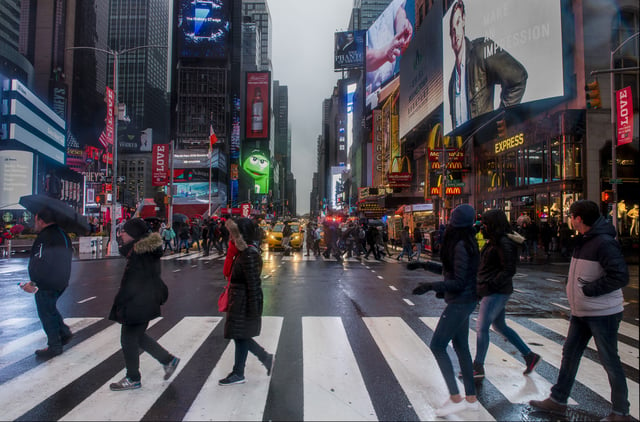 The numbers back this up. In 2017 alone, more than 100 pedestrians were killed and over 10,500 pedestrians were injured in accidents on the streets of New York City. In many cases involving pedestrian collisions, the driver is at fault. Distracted driving, drunk driving, low visibility and poor driving conditions are all common causes of such accidents.
Nonetheless, there are certain steps that pedestrians can take to reduce their own risk of becoming a victim of a driver's negligence. Here are four tips to keep in mind:
Cross in a group.

Be sure that you only cross the street at a designated crosswalk. Whenever possible, cross the street with other people. A critical mass of pedestrians is more likely to gain the attention of drivers.
Keep your head up.

If you're a visitor in New York, you may be unfamiliar with your surroundings, so it could be tempting to stare at a map or your phone's GPS while walking. However, it's important to stay attentive and vigilant, especially when you're crossing the street.
Keep your ears open.

It's becoming increasingly common to see New Yorkers hurrying down the street--ear buds in and music blasting. However, if you listen to music while you walk down the street, you may not be able to hear important safety signals--such as a car horn--until it's too late.
Dress to be seen.

We know that black is chic, but if you're walking at night, wearing dark colors makes you difficult for drivers to spot. Wear light-colored clothing--ideally with reflective properties--and appropriate walking shoes.
Being a defensive pedestrian means being alert to your surroundings. Follow these strategies to help keep yourself safe in New York crosswalks.