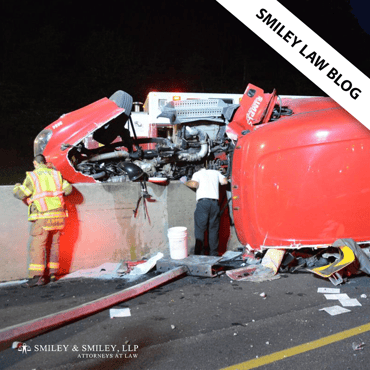 Accidents involving tractor-trailers can be among the worst car accidents because of the size and speed of the tractor-trailer. Recently, two people died when a tractor-trailer collided with an SUV in New York.
Accidents are scary enough, and dealing with the aftermath is never fun.
What should you do if you are involved in a car accident with a tractor-trailer?
Health First
Prioritize your health, and the health of anyone involved in the accident. Make sure you get medical treatment, and follow the doctor's orders precisely. Go to all medical appointments, get all tests done, and be sure to take medication exactly as prescribed.
If you have injuries, photograph them, as this could come in handy in court later. But, most importantly, do what the doctor advises.
Get Help with Insurance Claims
Be careful with insurance companies. Since there might be a legal battle over who is "at-fault" in an accident, you should have your attorney review your insurance claim before submitting it.
Whether your health insurance is covering your medical bills, or your auto insurance is covering your auto repairs, it is best to let attorneys guide you when filling out paperwork.
How We Can Help
There will likely be an investigation into the cause of the accident. The tractor-trailer's company will hire a team of attorneys to investigate the accident.
Our attorneys are experts in these types of cases, and we can help you with any legal issues coming from a tractor-trailer accident.
The best thing you can do is contact an attorney early in the process — as attorneys can help immediately with insurance claims and health insurance payments.
Reach out and contact us today if you need any assistance with injuries resulting from a vehicle accident. Our team of experts is standing by to make sure all of your needs are met.