The decision to file a wrongful death or personal injury lawsuit can be a difficult one to make. You may worry about the time and expense involved, the personal scrutiny you may encounter, or the emotional toll it may take. It's natural to want to spend some time weighing your options and seeking professional advice, but be mindful that a statute of limitations often applies. Don't miss out on your day in court by waiting too long to file.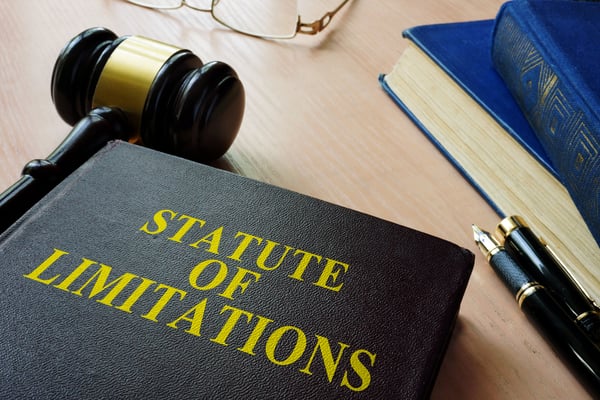 What is a Statute of Limitations?
A statute of limitations is a period of time set by the state and/or federal government that defines how long you have to file legal action. Usually, the amount of time is relative to the severity of the offense. Less severe crimes have lower limits, and the most severe may have no limit at all. New York State lists all of their limits here.
Here are some examples of common reasons a person may file suit and what limits if any, exist:
Murder
First degree murder has no time limit in New York, though the lesser charges of manslaughter in the first and second degrees carry a limit of five years. The family of a murder victim may choose to file suit in civil court to receive justice when a criminal court fails to convict.
Car Accidents
For a lawsuit regarding injury from a car accident, a person has three years from the date of the accident to file. Don't forget to double check the date of your accident according to the police report as you calculate how much time you have to file.
Medical Malpractice
In medical malpractice cases, such as in the case of a botched surgery or a missed diagnosis, you have 2 years and 6 months from date of the incident or from end of continuous treatment rendered by the party or entity you intend to sue for a particular condition, illness or injury
Wrongful Death
A wrongful death suit may be filed for up to two years after the death. Wrongful death claims may be made against someone who caused another's death either through neglect or intentional harm.
For more personalized advice, contact our attorneys today for a free consultation.