There's no doubt that New York City remains as the major epicenter of the COVID-19 crisis in the US. Because of this, Governor Andrew Cuomo has mandated that all New Yorker residents please stay at home to curb the virus spread. However, some have a sense that NYC law enforcement has been taking the order a little too seriously.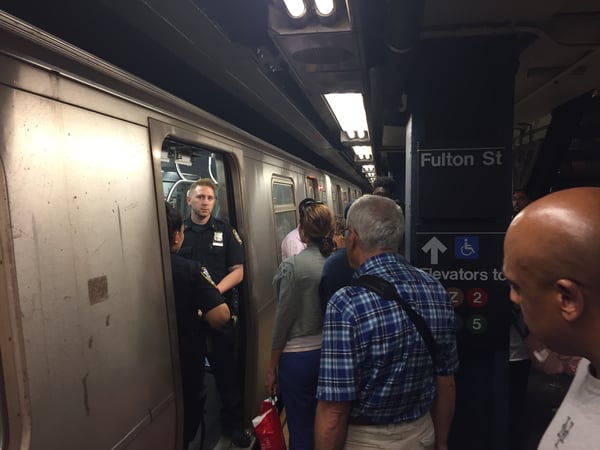 Recent arrests of Social Distancing Violations
For example, three people were arrested last month in Brooklyn for allegedly "failing to maintain social distancing." Despite city officials promising those violating the lockdown will face fines at worst, these three people were still among the first to be arrested since New York's COVID-19 mitigation measures started. Still, most people have essential jobs that they need to go to, as well as shop for groceries. This issue has caused many to wonder, "Is it acceptable for the police to be stopping and questioning people going outside during this crisis?" Does a person have rights during this COVID-19 crisis?
Police must Maintain their Distance
The rate of infection has been rising within the NYPD. More than 1,000 officers have been tested positive of the virus. This puts the infection rate of the city's police department of at least 3.8 percent, which is far higher than the city's overall rate of 0.5%. This news raises a lot of questions about whether the police should be interacting with the public as close as they have.
Some have argued that the city has done little to protect those who interact with these officers. More importantly, the city hasn't done much to protect officers from potentially spreading the virus to others. It is of the utmost importance that policemen practice social distancing and consider alternative ways of telling people to stay at home. One way could be courteously educating people on the importance of distancing in all NYC neighborhoods, not just well-to-do ones.
Your Rights for being Stopped and Questioned
The city's NYPD has been criticized by many of failing to adapt its policing to the crisis by limiting police encounters with civilians. However, we at Smiley & Smiley LLP Attorneys at Law can help you find out your rights if you feel you've been unfairly stopped and questioned by a policeman about your travels. If this incident has happened to you, please contact us today.