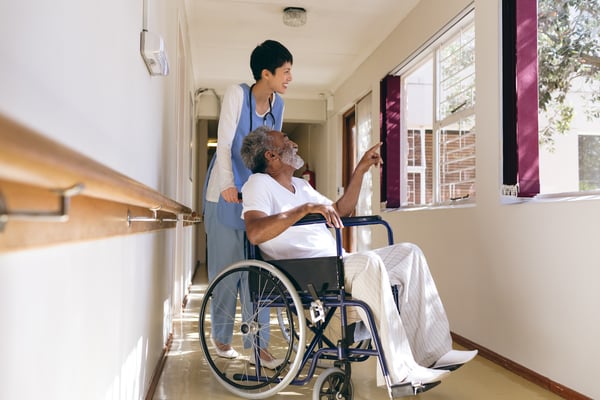 A nursing home injury is any type of physical harm that befalls a loved one in a long-term care facility. The main reason why you would enroll a loved one in a nursing home is for them to receive proper attention and medical care. Once you have entrusted the nursing home with your loved one, the expectation is that they will be given quality care, their needs will be met, and they will be treated with respect and dignity. Unfortunately, your loved one may fall a victim of nursing home abuse/injury here in New York.
Common Forms of Injury/Abuse
Here are some of the most common injuries that are experienced here in New York:
• Bed sores

– this may occur if your loved one is left to lie in the same place for a long time.
• Carelessness leading to death

– for instance, your beloved may be given the wrong medications.
• Falls

– these can lead to broken legs, spinal injuries, concussions, or even death.
• Infections

- your loved one can fall victim to infections such as pneumonia, influenza, and other infections that need to be monitored quickly. If they are left untreated, they may lead to severe complications or even death.
• Dehydration and malnutrition

– this is where the person is not given enough water or food.
• Sexual and physical abuse

– this is where a member of staff intentionally abuses the person physically by maybe hitting him/her or harasses them sexually.
Causes of Nursing Home Injury
• Inadequate staff in the nursing home
• Under-qualified staffs
• Neglect and abuse by the staff/caregivers
How to Detect Injury
Nursing home injury can be quite hard to identify if you are not very careful. However, there are some signs that tell you something is wrong with your loved one or that they are not receiving the intended care. Here are some of the normal signs:
• Broken items or torn clothing
• Poor hygiene, unpleasant odors or other untreated health problems
• Dirt, lice or fleas in place of residence or on the resident
• Bed sores that are unattended, bruises, cuts or wounds
• Unusual pale complexion
• Sudden/excessive weight loss
Conclusion
Your loved one does not deserve to suffer when you have fully financed for their care. If you detect any sign of neglect, it is high time you take legal action. Contact us at Smiley & Smiley LLP to learn more about the legal actions that you have.