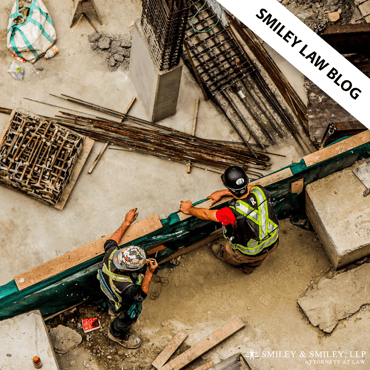 Being a part of a union has many benefits, including legal protections from injuries you may face at work. If you are a part of a construction workers union you need to know your rights when it comes to these situations, let's explore those.
Employer Responsibility
Safety regulations are a cornerstone of the modern labor force for a reason, everyone deserves to know they aren't in danger while they are working hard. These safety regulations are to be followed explicitly by your employer. They can be held responsible for injuries on the job if they disregard these strict regulations. Some injuries on the job that they can be held responsible for are:
Injuries from cranes and aerial lifts
Falling off buildings, ladders or bridges
Injuries from defective equipment
Being hit by a falling object
Burns cuts or broken bones from work
Injury Specifics
One of the benefits of being in a union is that you are entitled to health coverage features based on your union-negotiated contract. One example is that if you are injured you can get access to in-network doctors based on your company's insurance policy. We can help you with this as well as walking you through some of the more confusing specifics. Another bit of help we can offer is to go through your injury and determine if there is a potential for third-party liability this can maximize the compensation you may be able to receive.
Summary
In conclusion one of the main reasons for unions is to enable hard workers to be protected at work. This has led to many strict workplace safety regulations to be implemented that must be followed strictly by your employer. If you do sustain injuries and these regulations were not followed, you can have a strong case to be compensated, which is something we can help you with.
For more information, contact us