Your personal trainer is there to help you reach all of your workout goals. Unfortunately, not every personal trainer has the ability to help you reach those goals--and some of them lack the experience they need to keep you safe.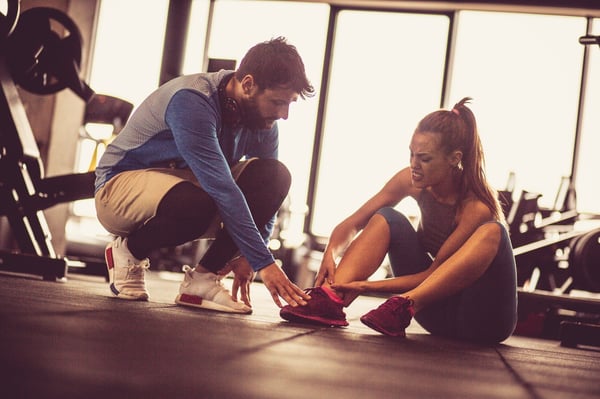 Can you sue your personal trainer? If you believe you have a case, there are several key things to keep in mind.
Defining Personal Trainer Liability
If you were injured due to the actions of your personal trainer--piling the weights on too high; failing to pay attention to improper form; pushing you to do something you weren't physically able to do--you may have grounds for a lawsuit. This does not include instances where your improper form or personal mistake caused injury; rather, you have grounds for a lawsuit when your personal trainer has done something unsafe. In general, you'll have to prove several things in order to successfully sue your personal trainer:
Your trainer had a duty of care to keep you safe. That is, they were responsible for keeping you from injury during your workout.

Your trainer failed to provide proper care for you or was negligent in their attention to you during your workout.

You were injured. Sprains, strains, and other minor injuries from improper equipment use or pushing too hard are normal; significant injuries that result in lost training time aren't, and should be dealt with accordingly.
Getting the Legal Help You Need
If you've been injured by your personal trainer's negligence, you need to be sure that you receive the legal help you need. A lawyer can help you more clearly define your personal trainer's responsibility in your case as well as providing you with crucial support as you move through the legal proceedings. Are you ready to pursue legal action against your personal trainer for your injuries? Contact us today to learn more about how we can help.