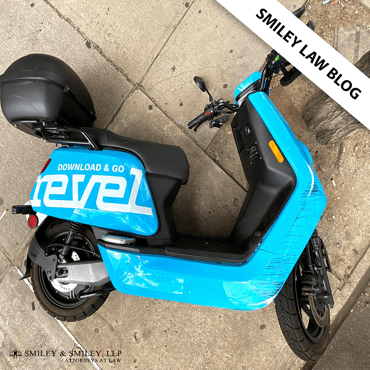 Revel mopeds are incredibly dangerous and have caused many accidents. In the case of this 82 year old woman, she was struck by a Revel in NYC. She sustained head trauma, and the motorist was awaiting charges.
What can you do if something similar happens to you?
Your Health comes First
No matter what, your health is your first priority. If you need medical treatment, get it. Keep track of any diagnoses and any bills or insurance claims you might have.
Once your health has been addressed, then you can consider your next steps. Before you contact your insurance company, you should contact an attorney, as an attorney can help make sure everything is filed correctly.
Contact an Attorney
For a while, Revel mopeds were actually prohibited from use. This is because three people died as a result of accidents with a Revel. While new safety rules have been established, the scooters are still dangerous.
If you have been the victim of an accident with a Revel scooter, you need to contact an attorney today. Safety rules and regulations are changing by the day, and our team of attorneys are up to date on all the latest legalities.
How an Attorney can Help
While you should absolutely seek medical treatment immediately, after you have been treated our team of attorneys can help you navigate through any medical bills you have received.
We can also help make sure insurance claims are processed correctly.
Most importantly, we will work by your side to ensure you receive any and all financial compensation that you and your family are entitled to as a result of the accident.
If you or a loved one has been involved in an accident with a Revel scooter, reach out and contact us today, as our team of experts are standing by ready to help you wade through all the legal issues surrounding the accident.