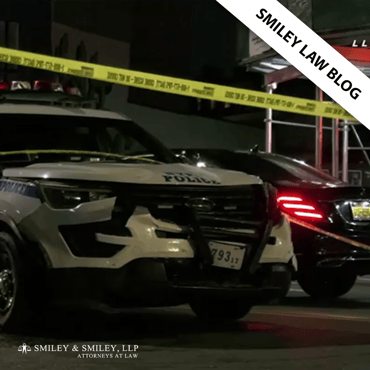 The Background
Police officers have one of the most stressful and demanding jobs in the world, with both physical and mental demands forced upon them day in and day out. However, that doesn't mean they are immune to mistakes, some which can have very serious consequences for other people. Just recently in New York City, a police vehicle ended up striking and killing a motorcyclist, while responding to a shooting in Brooklyn. The NYPD says the police vehicle was responding and had its lights flashing and sirens blaring. The motorcyclist ended up being thrown to the pavement and receiving severe head injuries. He was transported to Bellevue Hospital, where he was pronounced dead.
Normally, when you are involved in an accident, you quickly call the police. However, when the police are involved you may get worried and unsure about what to do in that situation. During that time, there are several things you should know.
While the police are protected under some laws, law enforcement officers can still be found negligent. However, proving negligence is harder, because the current legal system provides police officers a serious amount of leeway in their behavior. When negligence is proven, police officers and the department can be held liable for their actions. This is often brought up in personal injury or wrongful death lawsuits, when dealing with officers using excessive force. An officer who strikes another person or vehicle can be found negligent.
Suing the NYPD can be a struggle
When you are getting ready to sue the NYPD, you must remember two deadlines you need to meet. The first, is the 90-day deadline to file a report with the city. This starts at the time of the accident. Similarly, you have 90-days from the accident to file a Notice of Claim with the NYPD. When you follow these deadlines, you then have one year and 90 days from the incident to file a civil suit against the NYPD. This shorter statute of limitations was designed to keep the government from dealing with countless lawsuits.
You don't need a lawyer to file a claim but definitely worth having one
It's not a requirement to have a lawyer when you file a suit against the NYPD for a traffic accident, it is strongly recommended. A single person can't take on a suit against the NYPD by themselves, having back up is key. An attorney has the expertise when it comes to winning the suit. The experienced attorney can bring in expert testimony and handle accident reconstructions.
Smiley & Smiley Attorneys at Law can help you, if you been involved in accident involving the NYPD. Contact them today and let them help you win your case.