An illness or injury can occur anywhere, at any time, and to anyone. When you or a loved one experience a medical emergency, time away from your employment only adds to the stress.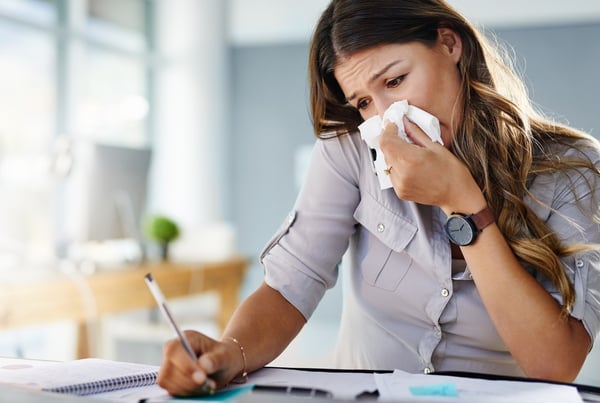 Whether your employer is required to give you a minimum of sick leave depends upon where you work and how long you've worked there. Knowing your rights to securing your job while taking time off is important to seeking medical treatment and care for yourself or someone you love.
Federal Level
There are no federal legal requirements for paid sick leave—however, the Family and Medical Leave Act (FMLA) allows eligible employees of covered employers to take unpaid leave for specific family and medical reasons. FMLA provides job-protection and continuing group health insurance coverage without any changes to the original terms and conditions. Examples of circumstances covered by FMLA include:
A serious health condition that affects a person's ability to perform the essential duties of their job.
The birth of a child and the time to care for the newborn within one year of birth.
Adoption of a child and to care for the newly placed child within one year of placement.
Time for an employee to care for their spouse, child, or parent with a serious health condition.
The Wage and Hour Division of the U.S. Department of Labor oversees FMLA. When an employer denies an employee's request for FMLA, they may not only violate federal law but delay important medical care for you or your loved one.
New York City's (NYC) Paid Safe and Sick Leave Law
NYC is the first city in the nation to expand their sick leave law to include leave time for victims of domestic violence, human trafficking, stalking, or unwanted sexual contact. The Paid Safe and Sick Leave Law applies to the following circumstances and situations:
Employers with five or more employees who work more than 80 hours per calendar year in NYC must provide safe and sick leave to employees.
Employers with fewer than five employees must provide unpaid safe and sick leave.
There are 10 classifications when it comes to defining family members. Employers are required to provide employees with the most recent notice of Employee Rights document. Understanding NYC's Paid Safe and Sick Leave Law requires the skills of a highly experienced attorney, experienced with the law.
Protect Your Job
NYC is one of the more proactive city's in the nation when it comes to safe and sick leave. If you've recently been denied the rights protected under the city's Paid Safe and Sick Leave Law, contact us. We're Smiley & Smiley, LLP, and we're here to help you protect your job while you recover or care for a loved one. To learn more about us, visit our results page. We fight for our clients—let us fight for you by reaching out to us today.