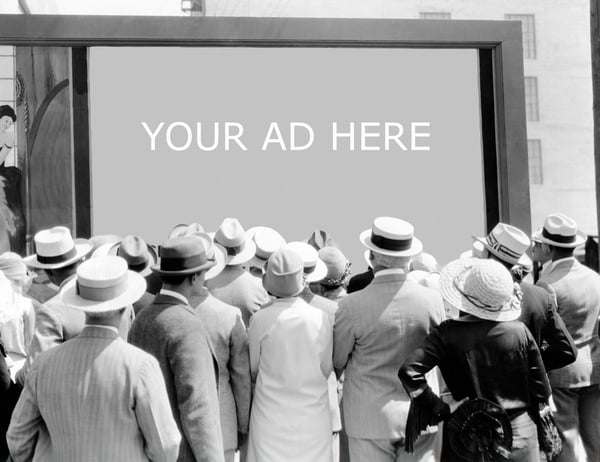 The short answer is, "Yes, advertising for lawyers does work when done correctly." That is the secret to successful advertising. There are some critical factors which underpin the word "correctly." Let us explain them in simple terms. There is an old adage in sales and marketing that applies in this context; If you always focus on what is working, you will squeeze out what isn't.
What Are Effective Advertising Mediums?
Almost all mediums deliver results. Many successful marketers make use of more than one medium. The most obvious are:
Online advertising, which includes banner ads, pop-ups, and social media in all its forms.
Print ads such as newspapers, magazines, and Yellow Pages.
TV and radio
Out of Home (OOH) ads on buses, bus stations, and billboards, etc.
Zenith says that by 2020 social media ad spend will exceed that of newspapers, and Marketing Charts forecasts several trends. It says that mobile advertising will grow by 13% each year to 2022. Magazine advertising spend will fall slightly but will still be a multi-billion dollar market. The same is true for newspapers, but Out of Home advertising will see a cumulative annual growth rate of 3.3% between now and 2022.
To summarize, any medium can be effective since they are all multi-billion dollar markets. Advertising for lawyers, therefore will work if done right. Let us look at methodology.
How to Make Advertising for Lawyers Work
1. Be Where They Are
Firstly, know your market and communicate with them where they are. You want your target market to see you, get used to you, and get to know you. It is generally assumed that Millennials use mobile social media more than Baby Boomers do. Secondly, if for example, your prospective clients live, work, and play in cities, regardless of their age they will use public transport. It makes sense, therefore, to invest in OOH advertising. So advertise where you know your market will see your ads.
2. Know Your Budget
Decide how much you will spend each month, quarter, and year. Marketing spend is an investment in the firm's future. Having a set budget is essential for long-term success.
3. Be Consistent
There is no such thing as a one hit wonder when a law firm begins its advertising campaign. Avoid trying one medium for a few weeks, then a different one for the next few weeks, and something else after that. The purchase-decision making process begins with Awareness and Interest. If your potential clients continually see your ad at the bus station they stand at every day, in the newspaper they read every day or linked to their favorite social media channel, they will become used to your firm, what you stand for and what you can do for them.
4. Measure and Adapt
Few things begin perfectly, and advertising for lawyers is no different. Know your strategy, know what results you want, measure the results achieved, and adapt accordingly. Make tactical changes and measure again.
The Takeaway
Adopt these four elements and your firm's advertising plans will work. Measure results and stay in the know. If you would like to contact us, please click this link.