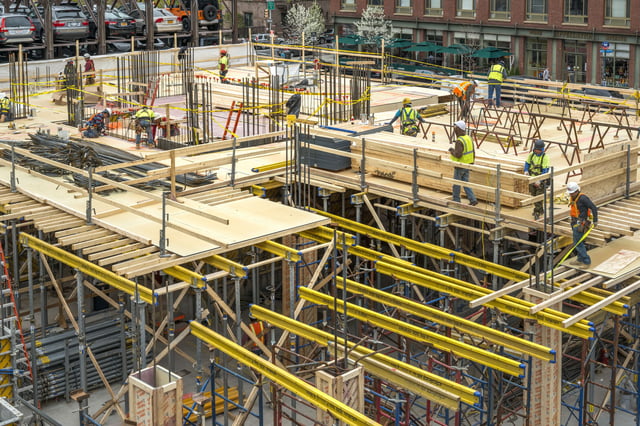 Since the late 1800's, the New York State Legislature and Courts have expressed concerns regarding the unsafe conditions for employees working at heights using scaffolding and ladders. Over the years, labor law initiatives have attempted to place the responsibility for providing a safe work environment for these employees on the general contractor, building owner, and their agents. In the early part of the 20th century, lawmakers saw this come to fruition as Section 240(1) of the New York Labor Laws was enacted. Because working at heights using equipment such as scaffolding and ladders poses and inherent safety risk, the state found it necessary to provide extra protections for employees working in these high risk jobs.
Section 240(1), also known as the Scaffold Law, essentially governs the use of scaffolding, ladders, and other protective devices used by employees working at heights. This law was enacted in an attempt to compel those parties responsible for providing a safe work environment to follow established laws in order to properly protect construction workers. Because a construction accident, such as falling from a height or being struck by an object, can have devastating and life-altering consequences for the victim and their family, it is of utmost important that contractors and building owners adhere to the guidelines established by 240(1).
When general contractors or building owners fail to provide employees with appropriate equipment with which to maintain a safe working environment and a construction accident with injuries occurs, the contractors or building owners can be held liable for the employee's injuries. The Scaffold Law imposes strict liability on those responsible for providing a safe working environment. This mean that employees injured in a construction accident may be entitled to financial compensation by their employer in addition to any worker's compensation for which they may be eligible. The Scaffold Law does require that a violation of safety standards must have been the proximate cause of the construction accident.
Smiley and Smiley, LLP has helped many injured construction workers obtain the financial compensation to which they were entitled. Our firm effectively negotiated a $5.05 million settlement for the family of a painter that was killed on a WTC reconstruction project. We also obtained $520,000 for a construction worker that was injured in a construction accident while renovating the subway station. In another case, our firm won a $650,000 award for a Bronx construction laborer that was injured as a result of unsafe working conditions. Smiley and Smiley, LLP has experience working with families that have been adversely affected by their loved one's construction accident. Our qualified and knowledgeable attorneys can provide injured construction workers and their families with the expert legal counsel they need to successfully negotiate or litigate their 240(1) case.
Contact the Construction Accident Attorneys of Smiley & Smiley, LLP
To schedule an appointment, contact us online or call 212-986-2022.