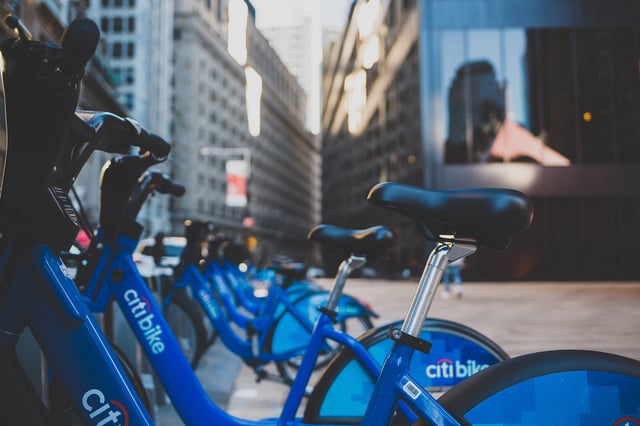 No matter where you are, riding a bike in an urban environment can be dangerous, even for experienced riders. When the Citi Bike sharing program was first introduced in New York City, many expressed concerns that it would lead to a large number of serious bike accidents throughout the city. While those fears have yet to materialize, one Connecticut man has filed suit after a bike accident involving a Citi Bike left him severely injured.
In October of last year, 73-year-old Ronald Corwin was involved in a serious bike accident at the corner of East 56th Street and Madison Avenue. While Mr. Corwin was riding a Citi Bike, his front wheel ran into a small barrier that had been erected near the bike docking station. His bike flipped as he hit the barrier and he hit his head. As a result of the accident, Mr. Corwin claims that he has developed traumatic nerve palsy, a condition that has cost him both his sense of taste and his sense of smell. He has sued Alta Bicycle Share, the private operator of New York's Citi Bike system, for $15 million. By all accounts, this is the first personal injury lawsuit involving New York City's shared bike system.
The barrier that Mr. Corwin hit is known as a wheelstop and it is about six inches high and six feet wide. These structures are usually placed around bike sharing stations to prevent other vehicles from backing into them. Mr. Corwin claims that the wheelstop was negligently installed because there was no attempt to make it visible to riders. Indeed, from his perspective, it blended into the street. After Mr. Corwin's accident, the wheelstop was painted orange and orange construction cones were placed around the structure to help ensure that no other cyclists hit it.
According to the agreement that Alta Bicycle Share has with the city of New York, its insurer is responsible for defending claims that arise from the use of the Citi Bike system.
Even in cases where a cyclist is traveling at relatively low speeds, injuries that occur in bicycle accidents can be severe and life changing. It is important for those who have been injured in bike accidents as a result of the actions of others to remember that they do, in fact, have rights. Depending on the facts of the case, this may include a right to compensation for medical bills and more. Contact a personal injury lawyer to learn more.