Accidents happen every day. It's something you can't predict, but it is something that you can plan for. Knowing the laws and your rights if you're injured on someone else's property is one of the best things you can do to safeguard yourself from the unexpected.
If you find yourself injured while on someone else's property, speak to a personal injury attorney right away. Every injury case is different, and they will know how best to represent your situation to the property owner, insurance companies and other parties involved.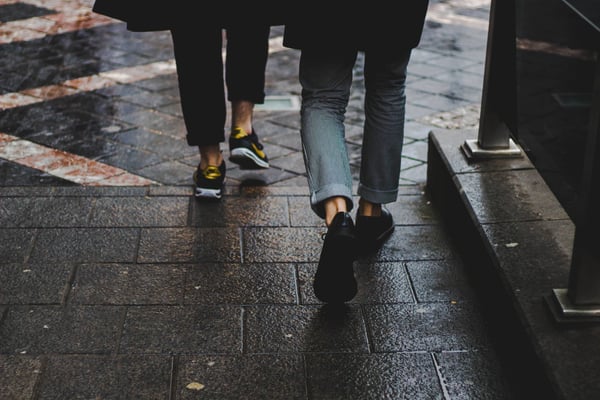 When is the property owner at fault?
There are a few factors to consider when establishing who will be deemed liable for your accident. These can vary, but in general there are three major factors in determining if the property's owner is at fault:
Lawful entry

– You must be on the property legally for the business or individual to be held responsible for your injury. Legally accessing property means you were invited into a residence, were a customer in a business or were hired to work at a location.

Unsafe conditions

– You must show that the owner was negligent about unsafe conditions on the property. A good example of this is if the floor of a restaurant was just cleaned and is now very slippery, but the restaurant has not put out a

caution

sign.

Injury

– If the property owner's negligence is the direct result of you becoming injured, they will most likely be liable for your injuries. Looking to the above example, if you slipped and fell on the unlabeled, slippery floor and broke a bone, the restaurant would most likely be at fault.
If your situation meets these conditions, then the establishment you were injured in may be at fault, and you may be owed compensation.
Injuries are harrowing experiences
Being injured is a terrible experience. In addition to the obvious pain involved, it raises several questions. What will the long-term effects of your injury be? Will this be covered by your insurance? Are you going to have to miss work? How will you pay your bills?
Problems can snowball when you're hurt. That is precisely why it is critical to find someone that can fight for you financially. Trained personal injury attorneys excel at knowing the laws pertinent to their client's cases and recovering compensation for them.
Proper representation can mean not having to worry about making that month's rent, or having your medical bills covered by the negligent establishment. There is no shame in accepting help that is offered to you – you just need to reach out and take it.