The Overall Situation
Many of New York City's tenants have suffered because of the Coronavirus outbreak (aka COVID-19.) Many will either not be able to pay their rent or not pay all of it while they are unable to work. Tenants, in certain cases, are protected under the CARES Act. Congress passed the CARES Act (Coronavirus Aid, Relief, and Economic Security Act) to provide support and relief. It is essential to understand both the CARES Act protections and limitations, and also New York's other tenant protections announced by Judge Lawrence Marks that will be in effect until at least June 20.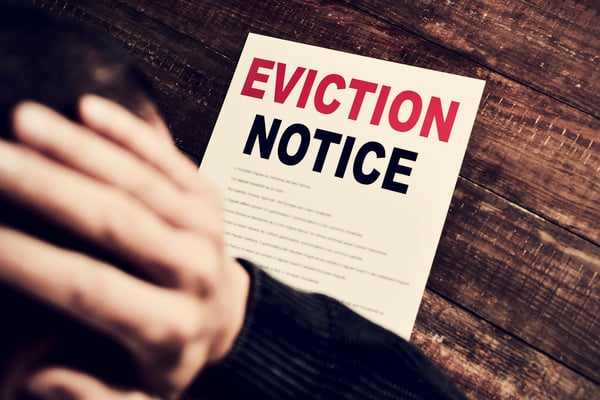 The CARES Act Protections
Section 4024 of the Act protects tenants by providing a temporary moratorium on eviction filings for tenants who live in certain properties. They include properties which:
Participate in federal assistance programs.
Are financed in some way by a federally-backed mortgage such as Fannie Mae and Freddie Mac loans, and those insured by the VA and FHA.
Are subject to a federally-backed multi-family mortgage.
There are various federal assistance programs linked to the Act. They include most of the housing grant and rental assistance programs, such as low income housing tax credit, voucher, public housing, Section 8 assistance and similar programs.
As well as not being able to begin eviction proceedings under the Act, those landlords are also prohibited from:
Charging additional fees or penalizing tenants in other ways for not paying their rent.
Issuing a notice to vacate during the 120 day moratorium.
Forcing a tenant to vacate for other reasons, besides non-payment. (Although this situation was not totally spelled out in the Act, so could be open to interpretation.)
Tenant Responsibilities
The CARES Act is designed to protect tenants for limited period of time. It does not mean rents do not have to be paid at all. After the moratorium, landlords will have a right to expect unpaid rent and other legal charges to be made good.
Potential Problems
Many tenants may not know if the building they live in is subject to the CARES Act protection. In addition, the Act does not make clear whether late fees for unpaid rent can be levied or interest charged for unpaid rent after the 120 day moratorium is ended. In addition, New York introduced other tenant protections separate from the Act.
If you are a tenant and have a concern that your landlord may be treating you unfairly, and you want legal advice, please contact our office by clicking this link. We will answer your questions and advise you on your next move.