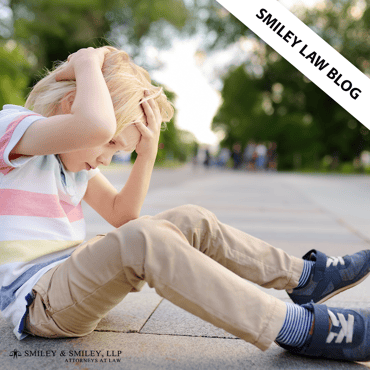 The Situation
Summer is just around the corner, and for many parents, that means it's time to think about sending your kids off to camp. Summer camps can provide great opportunities for both children and their parents, whether it's making new friends and having exciting adventures or a few days of peace and quiet. But as a parent, you may wonder what to do if something happens to your child while they're away at camp.
Minor injuries are relatively common with kids, but if your child receives a serious injury while at summer camp, there are a few important ways that you can pursue damages.
Premises Liability
The legal theory of premises liability is based on the idea that the owners of a venue carry some responsibility to ensure the safety of patrons. For a summer camp, this means that the owners need to keep their grounds clean and easily navigable and make sure that any equipment on the property is maintained and routinely inspected. If your child's injury results from an issue with the property or equipment on the property, then you can most likely file a personal injury claim with the camp owner.
Sometimes, however, an injury on another person's property may not be the owner's fault.
Negligence
When sending your children to a summer camp, you place your trust in the camp's counselors, organizers, and other staff. You trust the camp staff to keep your child safe and to ensure their safety. If a lack of attention by a member of the camp staff results in your child's injury, then they can be held liable for negligence.
In a case of negligence, it might not be immediately apparent who all is responsible for the injury. There is likely one or two main offenders, or the person or people whose direct actions led to the injury, but the camp organizers may share some liability for their hiring of the negligent staff member.
When sending their children away to summer camp, parents often worry about injuries their children may receive. These worries are often unfounded, but if your child does receive a serious injury, it's important to know what to do next. If you're in the New York area and need legal advice on your child's injury, contact Smiley & Smiley LLP Attorneys at Law here.